This quiet valley is ideal for trekking, fishing, wildlife watching, and discovering under-explored hill villages. There's also the option of doing absolutely nothing as you relax among the pine trees in the valley.
Located in the Kullu district of Himachal Pradesh, Tirthan is an adventure getaway blessed with a wealth of nature's treasures. Tirthan Valley derives its name from the Tirthan river, The pristine river originates from the icy cold glacial springs of Hanskund, a snow-capped peak in the verdant Great Himalayan National Park (GHNP).
Exceptional mountain-backed scenery, charming riverside villages, slate-roofed hay barns, great walks and inviting guest houses all to come together in the delightful region known as Inner Seraj. The area divides into two main valleys at the busy hub town of Banjar. Continuing east, the Tirthan Valley is dotted with rural, riverside getaways, many of them aimed at anglers, but also forming a trekking gateway to the World Heritage–listed Great Himalayan National Park.
How to reach Tirthan Valley:-
Tirthan Valley By Air:
You could fly down to Bhuntar Airport, an hour and a half from the Tirthan Valley. There are daily flights being operated by the Indian Airlines, Deaccan Airways (1-hour flight from Delhi) and a helicopter ( 2 hours ) by Jagson Airlines. The tariff varies from Rs 3000- 7000 depending on the time you book. Once in Bhuntar, you can hire a taxi from the union or ring us up to arrange your travel arrangements.
Tirthan Valley By Rail:
If you're catching a train from anywhere else in the country you might bypass Delhi and stop over at Ambala ( 8 hours by road from the Tirthan Valley) or even continue to the Railhead at Kiratpur ( 7 hours ). Taxis and buses are easily available for the remainder of the journey for booking you can contact us at 9910656940 / 7018385400. We also send local taxi's to the railway stations from the valley for ease of access. A Shatabadi down to Chandigarh and a taxi is a comfortable way to come up. Taxi charges from Chandigarh to Tirthan Valley may vary from 3500 – 5000 depending on capacity.
Tirthan Valley By Road:
To get to the Tirthan (550 km from Delhi) one must turn off from Aut , just before the Pandoh Tunnel an hour before Kulu on the Manali highway from Chandigarh. From Aut it is 26 km of a pleasant drive along the river via Larji bypassing Banjar on the way to Gushaini.
The best way is to drive in yourself. The roads are fine all the way. There are two ways to do this. Drive down in One day. An early morning departure at 5 a.m. from Delhi should have you in Chandigarh by 11 a.m., at Aut by 5 p.m. and at the Tirthan Valley by 6.30 p.m. in time to freshen up, stretch your legs on a short walk, and sit around a bonfire before dinner.
Another way to do it is to break the journey at the Tourist Rest House in Bilaspur / Sawarghat along the way. You could leave Delhi at 11 a.m. to be in Bilaspur by 7 p.m. in time to book in. An early departure at 6 a.m. the next morning will have you in the valley by 11 a.m. with most of the day still ahead of you.
If you are driving yourself, the points to remember are
Leave highway before entering the Aut Tunnel

From Larji one road goes to Sainj and other to Banjar. Take the Banjar road.

Just 2 km short of Banjar leave the Banjar road and take a U-turn to the Tirthan valley after the Khundan Bridge.
One of the most popular ways to come to the valley is the air-conditioned Volvo bus. which can be caught opposite the Imperial Hotel on Janpath at 6 p.m. It stops for dinner en route at about 9.30 p.m. and reaches Aut about 7 a.m. The overnight journey can be quite painless if you slip into the spirit of things. From there a taxi to the Tirthan Valley. Bus tickets cost approximately Rs. 400 – 500 each ( deluxe), 800 ( Sleeper) 1000 ( Volvo) and the taxi, seating 5 0r 6 from Aut, another Rs. 200per head. One can be in a mobile touch as we send taxis to pick up guests early morning to reach this amazing valley.
Best time to Visit Tirthan Valley:-
March to June & October to November is the best time to visit Tirthan Valley. This is the time when the weather is pleasant and orchards are also full of apples. This is also the best time to enjoy trout fishing in the Tirthan river.
Hotels / Homestay in Tirthan Valley:-
One has to pre-book Hotel or Homestay in Tirthan Valley and Booking please call us at 991056940.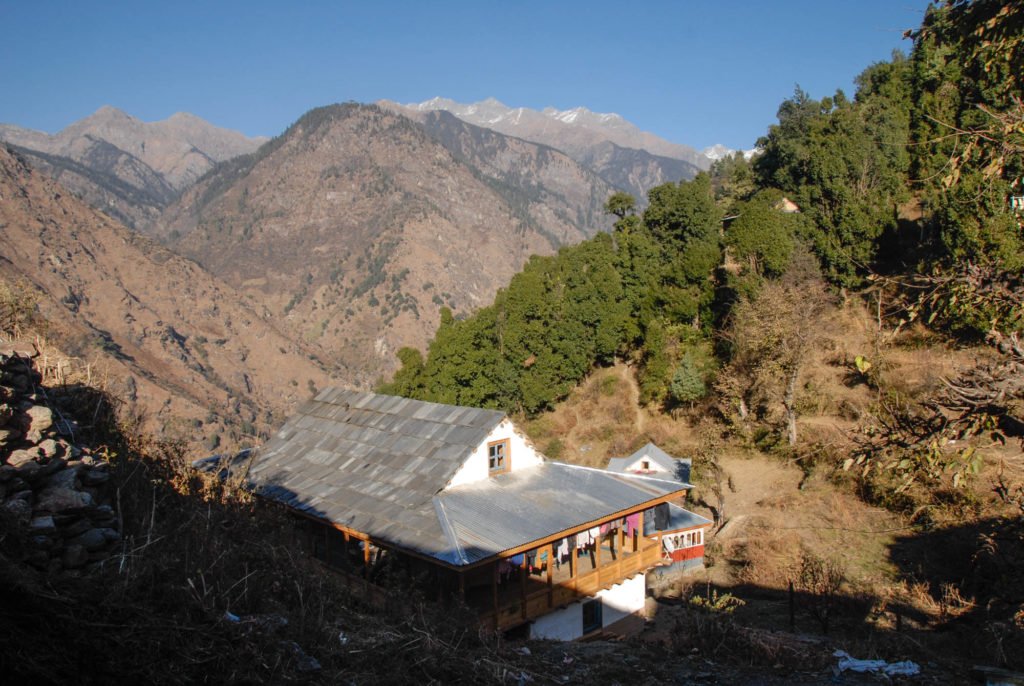 5 Reasons why one must Visit Tirthan Valley:-
1 Riverside Retreat

2. Cloud Kissed Mountains

3. Serene Serolsar Lake

4. Hidden Waterfalls

5. Pristine Parashar Lake
Feel free to call us for booking or arranging an unforgettable trip at 9910656940 or Email us at journeytoexplore9@gmail.com.